Regular price
$1,199.99 CAD
Regular price
$1,999.99 CAD
Sale price
$1,199.99 CAD
Unit price
per
Sale
Sold out
Bottom Price. Buy 2 Get Extra C$100 OFF. Directly save C$100 at checkout.
BFCM Sales Price Guarantee
Lower price, difference refunded. (Only at Hiboy.ca)
The Hiboy P7 Commuter Electric Bike become one of our most popular commuter electric bikes since we released it.  Equipped with a 9-Speed Shimano Gear Shift System, 500W efficient motor, allows you to commute your city freewheeling. And it can travel 96 KMS or more on a single full charge.

The LCD meter of P7 displays important information needed for riding such as power, voltage, mileage, and speed in real time. Meanwhile, it is equipped with 27.5 * 2.2-inch tires, all of which provide you with an exceptional and smooth riding experience.
Share
View full details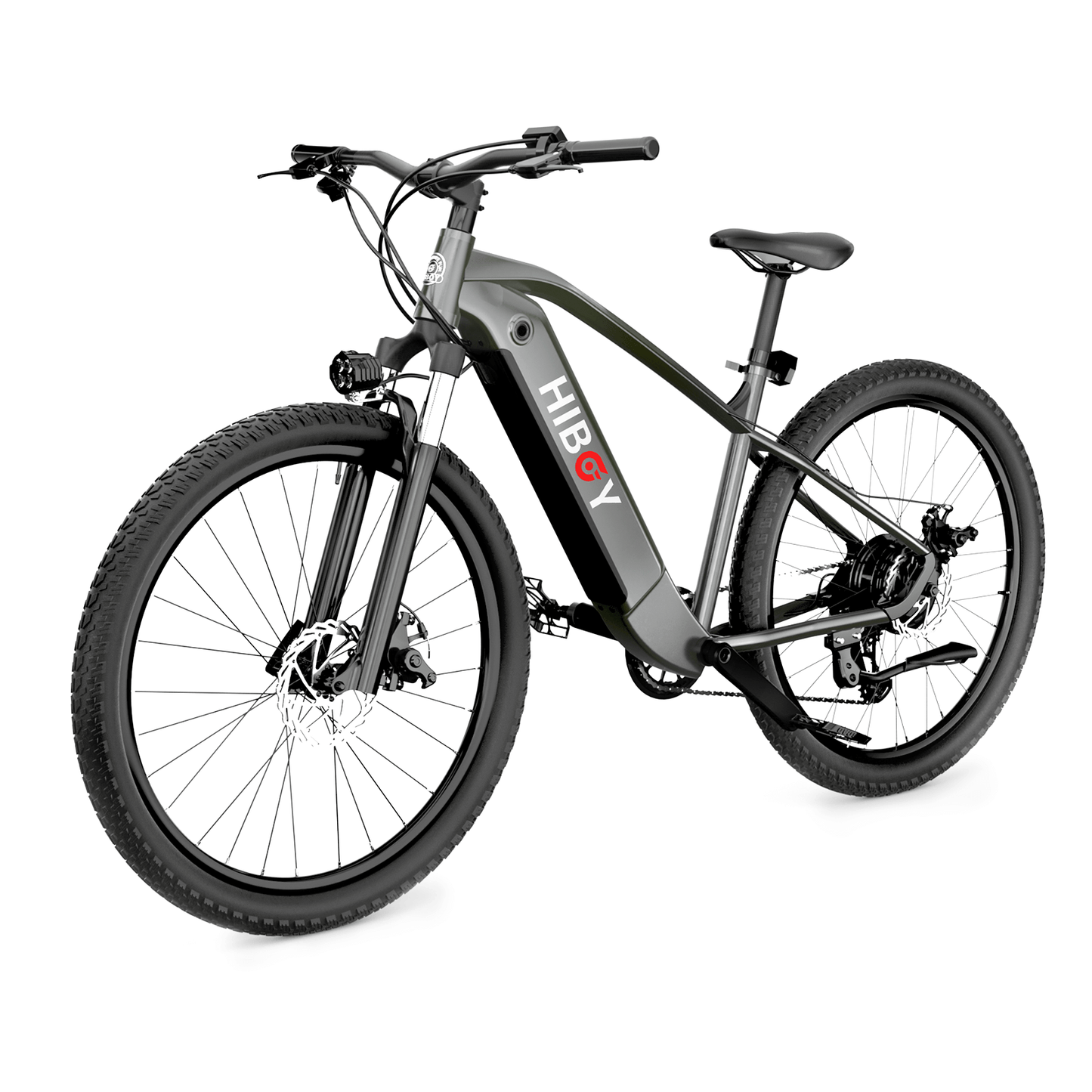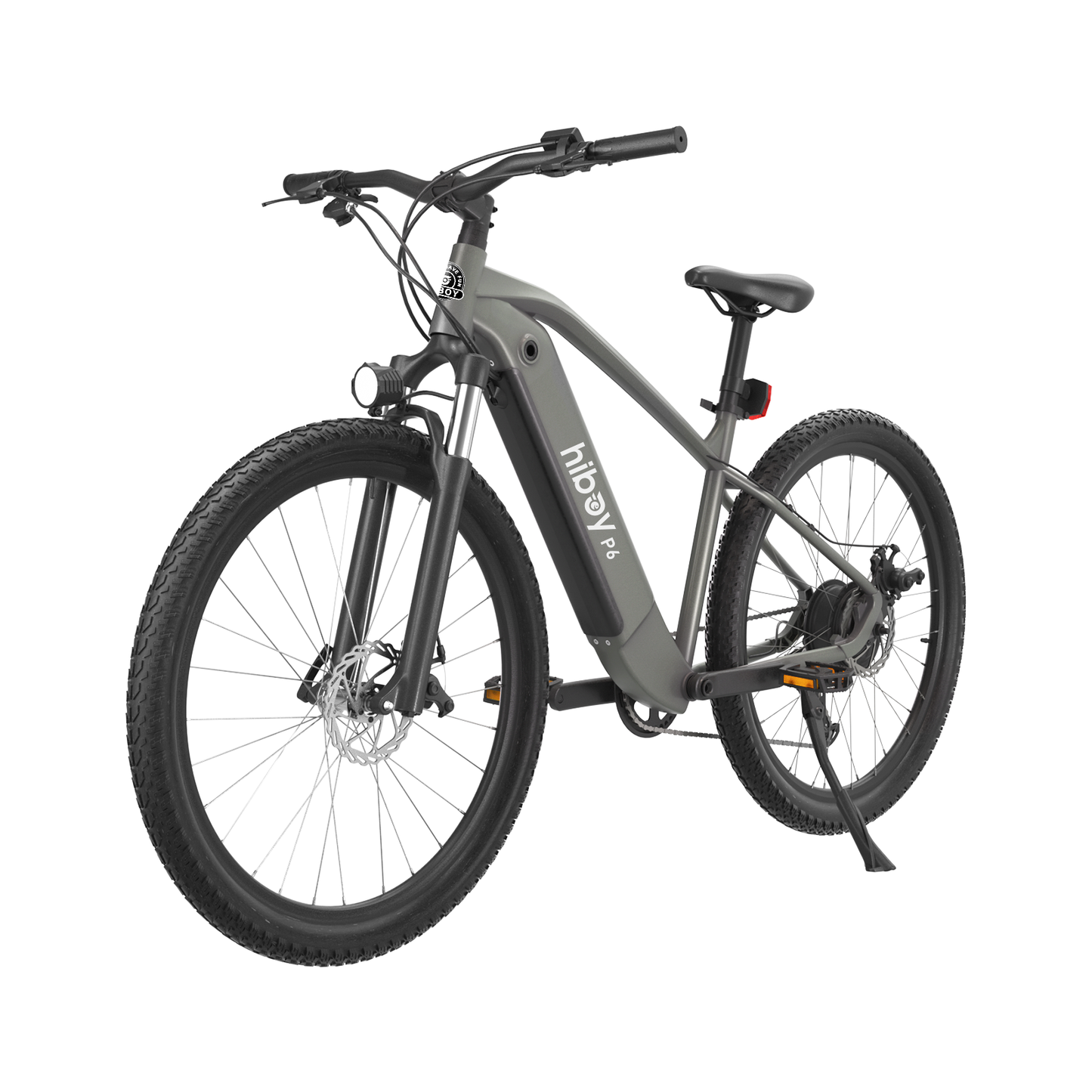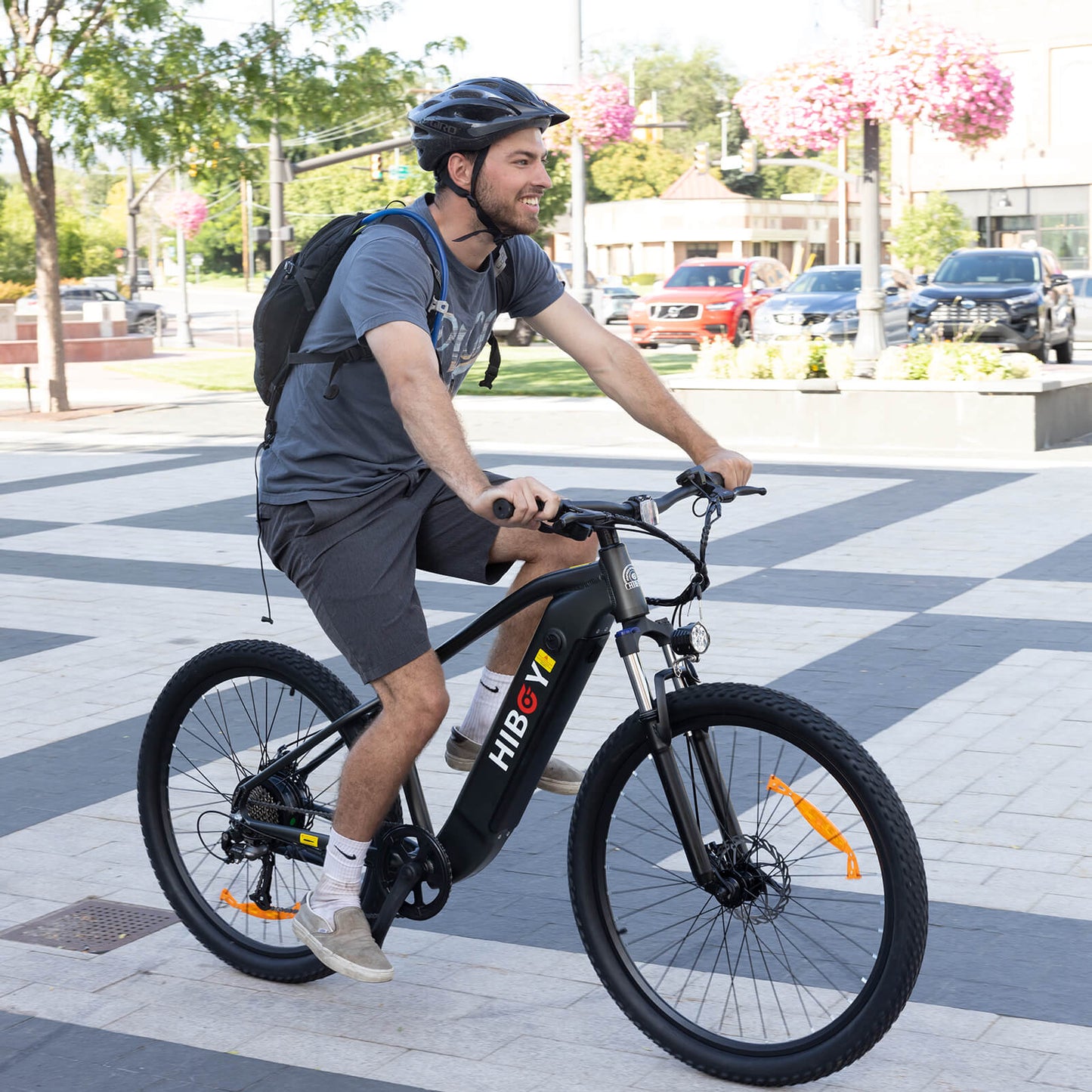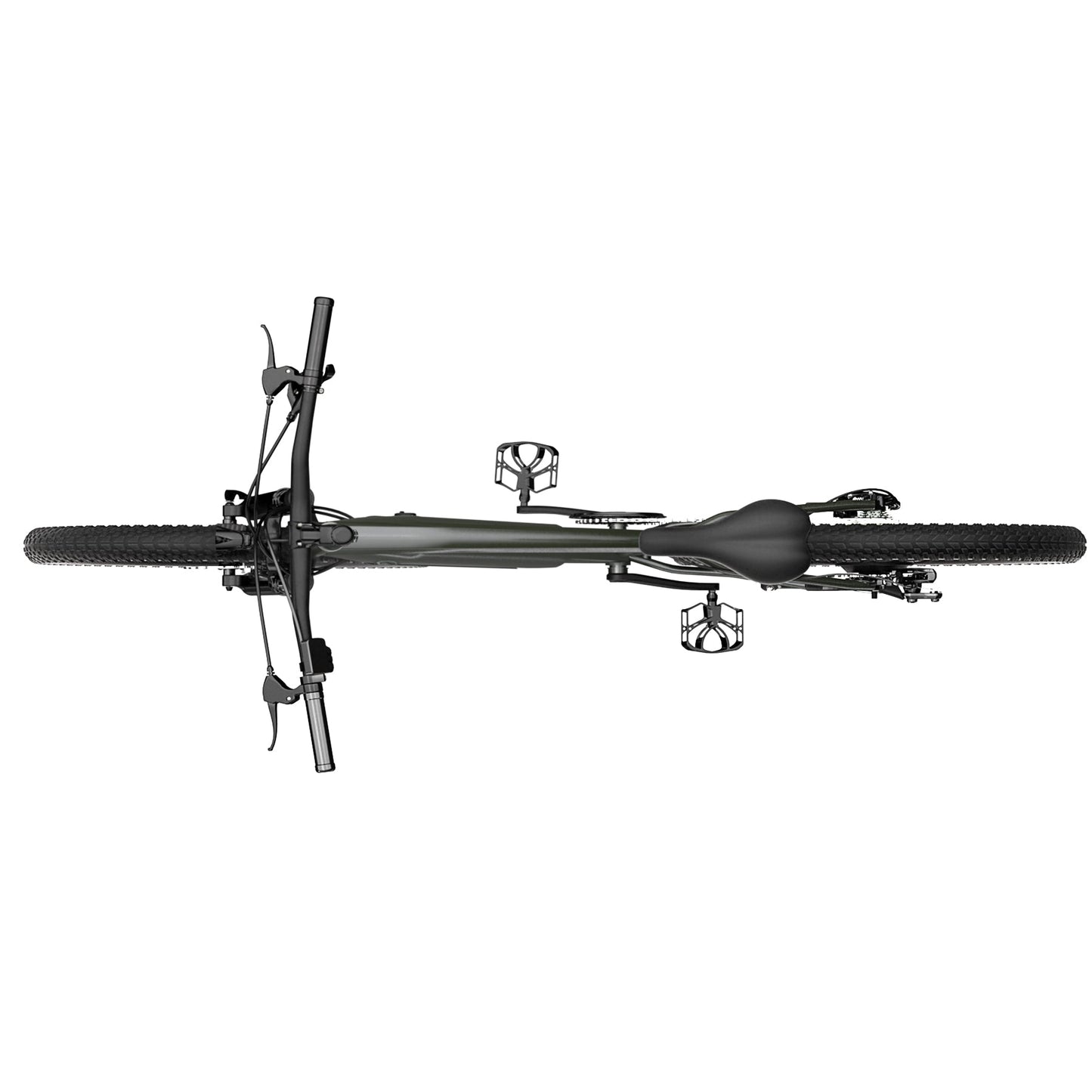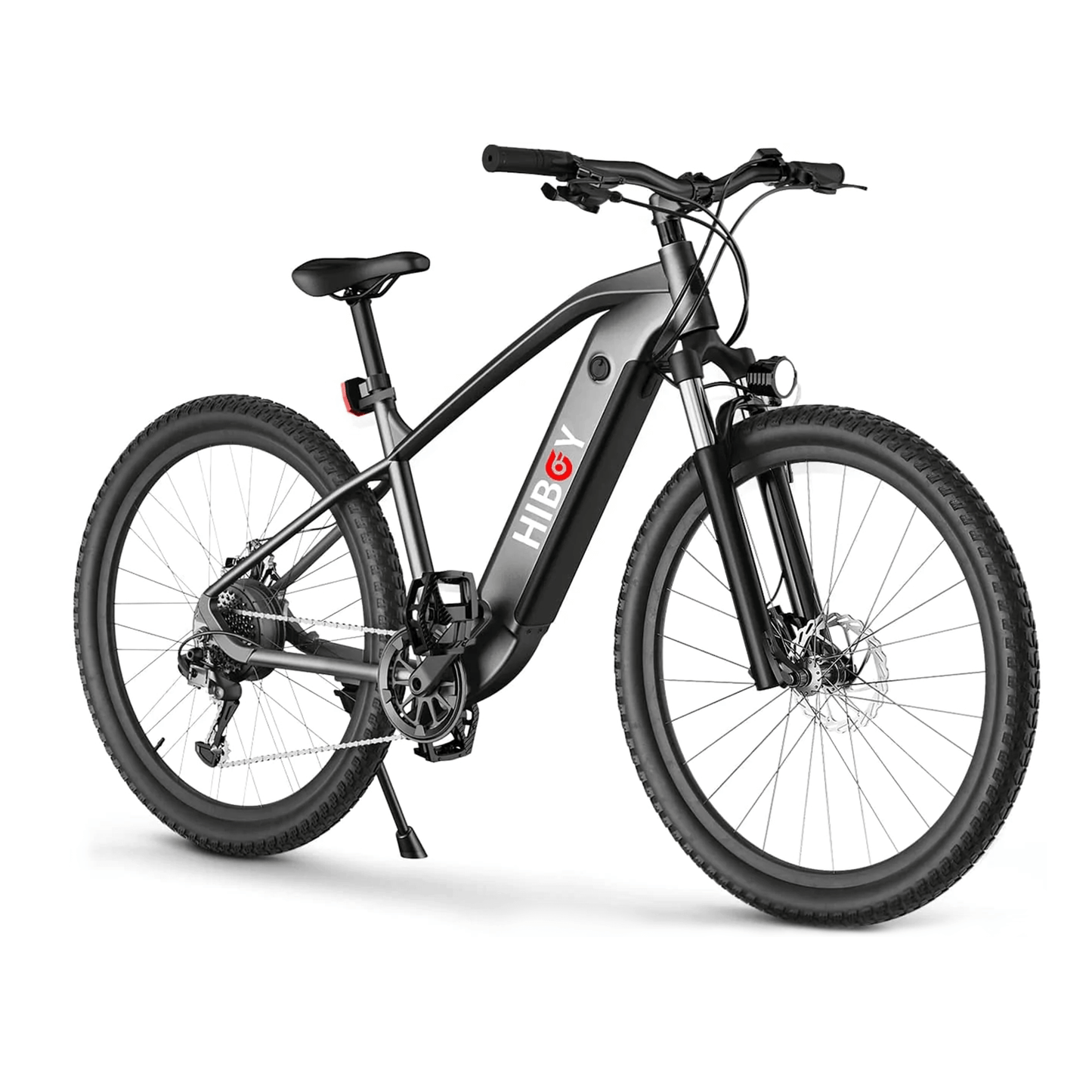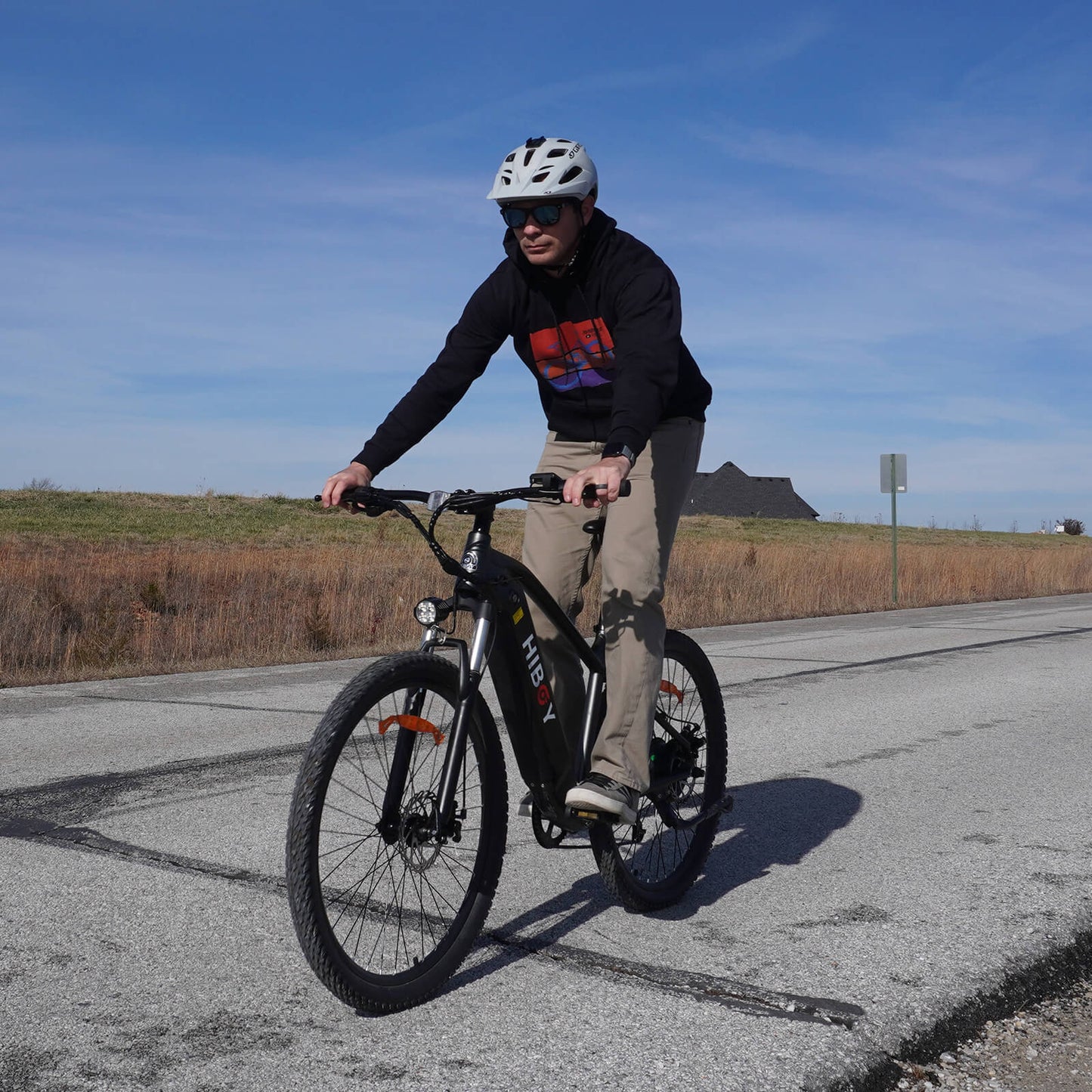 | MODEL | P7 |
| --- | --- |
| RIDING MODE  | Bike / 5-Level Pedal Assistance / Pure Electric |
| BATTERY | 48V 15Ah Samsung Battery |
| PURE ELECTRICITY RANGE (143LBS) | 59.5 km |
| POWER ASSISTED (143LBS) | 109.4 km |
| PACKAGE SIZE | 57 * 9.4 * 30.7 Inch |
| PACKAGE WEIGHT | 75 Lbs / 34 Kg |
| MAX CLIMBING CAPABILITY | 20° |
| IP RATING | IPX4 |
| MAX LOAD | 265 Lb / 120 Kg |
| EBIKE CLASS | Class 3 |
| BRAKE | Hydraulic Suspension Fork |
| CHARGER TIME | 7-8 Hours |
| TRANSMISSION GEAR | 9-Speed Shimano Gear Shift System |
| REFLECT STICKER | With Reflective Stickers |
| TIRE | Mountain Tires 27.5 * 2.2inch |
Powerful Brushless Motor
The Hiboy P7's rear-wheel motor is designed to provide longer power and increased riding dynamics. Whether you are cruising on flat terrain or venturing over bumpy ground, it gives you the most stable and comfortable experience
48V 15Ah Lithium-ion Samsung Battery
The battery is one of the most important components of an electric bike. The Hiboy electric bike is equipped with a 48V 15Ah Samsung lithium battery to ensure a long life expectancy and outstanding performance. In pedal-assist mode, the range is more than 96.5 km per charge, while in pure electric mode, the range is about 56.3 km. In addition, the removable battery makes recharging even easier.
Per Charge
Total Battery Capacity
Multifunction LCD Display
P7's LCD meter displays power, voltage, mileage, speed, and on time.  Act as your personal coach, pushing you to be the best person for each ride - or just telling you important information about your ride.
Up to 24.1 KMH
One-way distance
Easy Riding with Hiboy Electric Bikes
Hiboy Electric Bikes takes cycling seriously, and no matter what your ability or fitness level, our electric road bikes can help you rediscover cycling, take your adventures further, and enjoy more time with friends and family.
Aluminum Alloy Frame
Weight Limit
Why does my p7 only go 35km per hour, im 5'5" 127lbs
The most fun I've had on a bike, ever.
Alright so full disclosure, my driver's license got suspended and I was looking into other methods of transportation when I came across electric bicycles. I did a little bit of research and decided to go with the black hiboy cuz I like the look of it and its pretty well reviewed on YouTube. I just got it in the mail yesterday, assembled it and rode around for about 10 miles in the city today and I gotta say. I love it. I'm not in the best of shape, but this is definitely gonna make being more active less intimidating because I hate going for a ride and then slogging it back when you maybe go further than you meant to, but with this you can lazy peddle and cruise your way back. The top speed I hit was about 24mph on a flat straight road without peddle assistance and its a little scary when you start going that fast lol but its definitely fun. You're not gonna just be relying on the throttle all the time though, I mostly used it for hills (which were basically a joke on this thing) or to get up to speed so I could peddle easily in high gear or when my legs got a little tired. Just wish they gave me a small tire pump with this $1000 bike.
TLDR: Its like a cheat code for biking, but it is a real bike. I definitely got a workout today but it wasn't as taxing as I thought it would be for how far I went. Definitely recommend, if its just a toy or need it for commuting.
Great bike, great customer service
I'm not one to write reviews often but wanted to say this bike is great. This is my first ebike so I had to do some research and ended up choosing the Hiboy P7. I really like the range this bike has and it looks good too. It arrived quickly and was packed well. Easy assembly with no issues. Charged up the battery and took off. I did experience a small issue with the pedal assist not working so I contacted Hiboy support. They diagnosed the problem and sent me a replacement sensor promptly. Installation of the new sensor took about 20 minutes and all is working great. Like I said, I'm really happy with the bike and now I can say I'm really happy with the Hiboy support team.
Very fun
Both in our 50s shes 5'6 I'm 6'2 fit us both nicely.. Handlebars were a bit wide but we cut them to fit, we put thicker tire tubes in , stock tubes are thin an go flat quick.. We have road the crap out of them on an off road an no troubles , if your debating just get the bike , price , durability an just dam fun.. 5 stars
Great Bike, Outstanding Value- with Caveat
Review for HiBoy P7:
I am very happy with this eBike overall and I would highly recommend it. It came well packaged in a very strong box so there were no issues with damage in shipment. Assembly was easy and the only adjustment I had to make other than seat height was on the front brake because of some rubbing. The bike is well made with nice welds and a high quality finish. The battery is integral to the frame which gives the bike a very nice look like eBikes that are much more expensive.
My first test ride was about 15 miles on level and hilly paved roads. What I found was that I could not go faster than 18.1 MPH in gear 9 on level roads in P5, even if I stood up and pedaled as fast as I could. It was the weekend, so I waited until Monday to contact HiBoy support via phone. After calling and getting a recording, I got a call back as promised in the recording and the person nicely told me that he couldnt help me directly with technical issues with the bike- his only function was to direct me to contact support via email. That was not very efficient, but I have to say, once I contacted HiBoy support via email, they were very responsive.
I was contacted back via email overnight by Kaya from the support team. Since the emails are coming from China, I typically received them between 9pm and 5am EST. Kaya said that the controller was limiting the speed to 18 MPH, (which is 28 Km/ hr), and he would send me a new one to remove the speed limit. He did not explain why the first controller was programmed to limit the speed to 18 MPH when the Amazon listing stated in multiple places that the top speed would be 28 MPH. Maybe there was confusion over kilometers vs miles per hour?
I received the new controller in about 10 days. Kaya had kindly made and sent an instructional video so it was easy to install the new controller in about 15 minutes.
I took the same test ride route and the performance was dramatically different. Before, it felt like I was riding an Exercycle when I reached 18 MPH, now I was able to reach 21.5 MPH in P5 when pedaling normally on level road and 23.5 MPH when pedaling hard. The battery level also remained higher than with the previous controller. This is OK for my purposes, but I contacted Kaya because the Amazon listing stated I should be able to reach 28 MPH.
As always, Kaya replied promptly overnight and instructed me to perform a test which involved operating the bike in throttle only mode and then moving the pedals with the rear wheel in the air in P5. I reported back that I was able to reach 23.4 MPH with throttle only and 29 to 30 MPH while moving the pedals. Although Kaya replied back that the engineers said that was within specifications, I believe their description on Amazon should be changed to reflect real world speed on level road for person of average weight, (165 lbs)- that is, 23 MPH. The only way to reach 28 MPH would be on a downhill stretch, so I think it is a little disingenuous to state otherwise and it only serves to give a customer unreasonable expectations. That being said, I am perfectly happy with the performance of this bike now that I know what I should expect and I am very happy I bought it. At $999. current price, it is an outstanding value compared to any other eBikes with batteries integral to the frame that I saw listed on Amazon.
The improvements I would like to see HiBoy make are:
1) Change the website description and specifications to more accurately reflect the top speed of 23 MPH that a user could reasonably expect. The engineers know full well that if the top speed is 29 or 30 MPH when testing with no load, that when adding 225 lbs, (the weight of bike and average rider combined), it would be virtually impossible to reach a speed of 28 MPH without the help of gravity, as in, downhill. I was only able to reach 28 MPH when pedaling downhill, (incidentally, if coasting downhill, the speed will be limited and gradually reduce to 23 MPH depending on the grade). The top speed should be listed as 23 MPH, not 28 MPH.
2) Increase front sprocket size slightly for slower pedaling at top speed.
3) Provide ergonomic hand grips that are more comfortable on wrists. It is difficult to find aftermarket replacement grips because the right side grip is a half twist throttle grip.
4) Add rear LED taillight for safety with switch, same as included headlight which is excellent. Headlight and taillight could be operated by same switch since it is powered by bikes own battery.
5) Provide larger mode/ speed display with the ability to make some adjustments to the controller with settings via the mode/ speed display. Display is OK to read but power and setting buttons are small and close together, so it is hard to change settings while riding, particularly when wearing gloves.
All in all, I would not hesitate to recommend this eBike, even without the above improvements. If the website description was changed to reflect a more accurate real world top speed, I would rate it 5 star...
Dear customer, Glad to receive your feedback. We have submit your feedback to our R&D Dept. We are improving with the feedback from sincere customers like you. Thank you very much.If there is any question, pls tell us.