Regular price
$279.99 CAD
Regular price
$399.99 CAD
Sale price
$279.99 CAD
Unit price
per
Sale
Sold out
BFCM Sales Price Guarantee
Lower price, difference refunded. (Only at Hiboy.ca)
An electric balance bike for the youngest riders from 2 to 5 years old, under 77 lbs with comfortable balancing or riding on two wheels, and need a larger platform to practice their skills. By the time they're ready to move on to their next bike, the BK1 electric balance bike for toddlers will help them develop confidence and skills for that next stage.
Share
View full details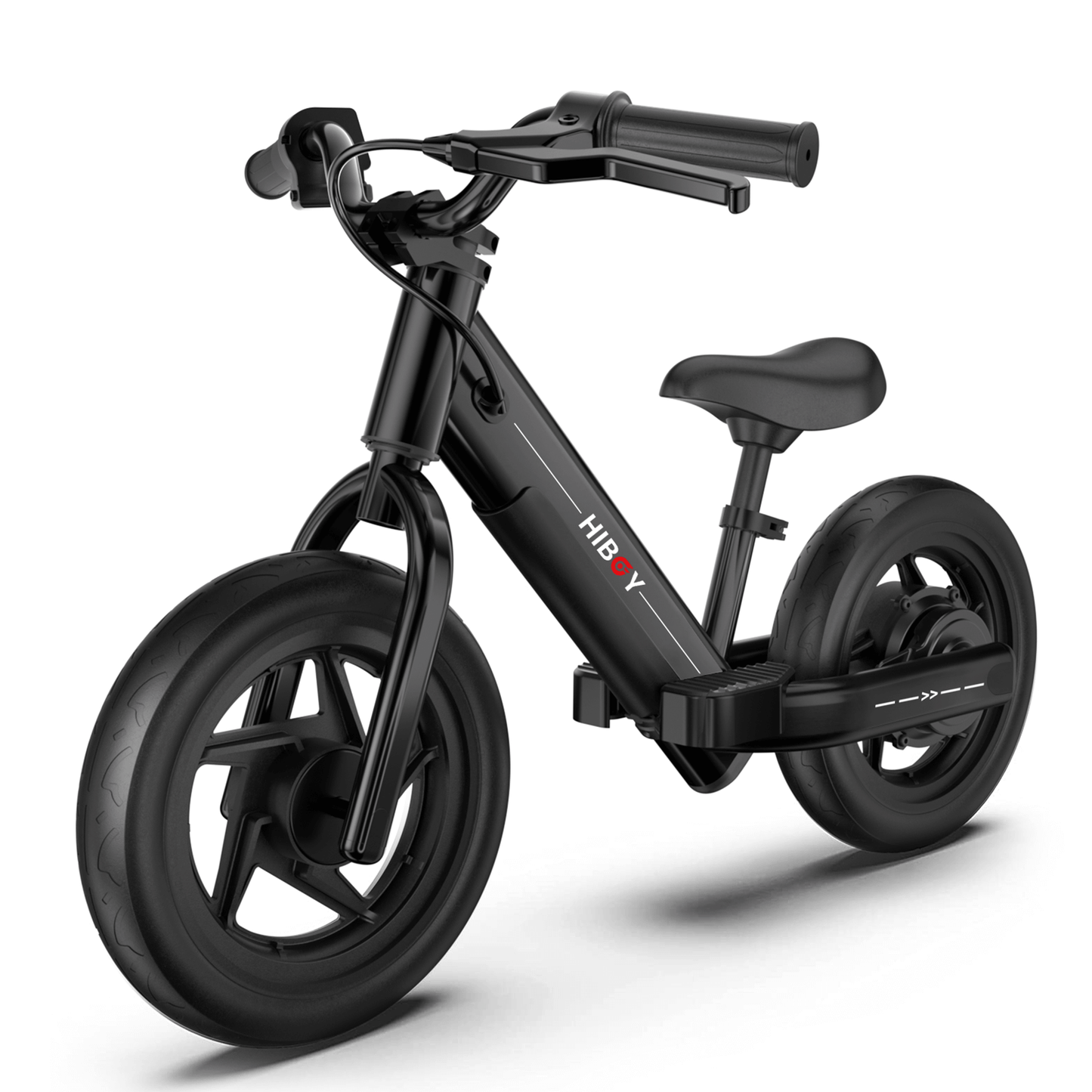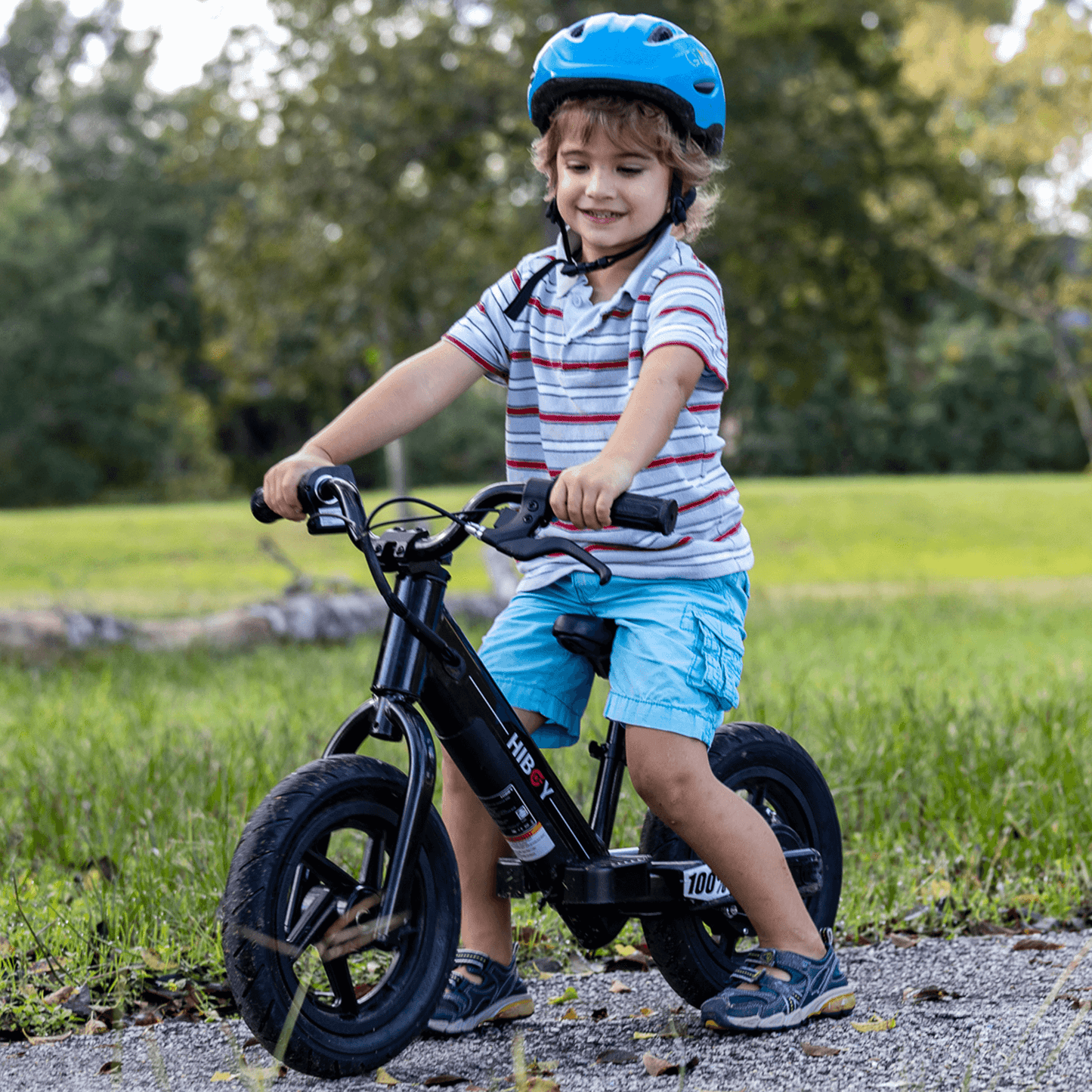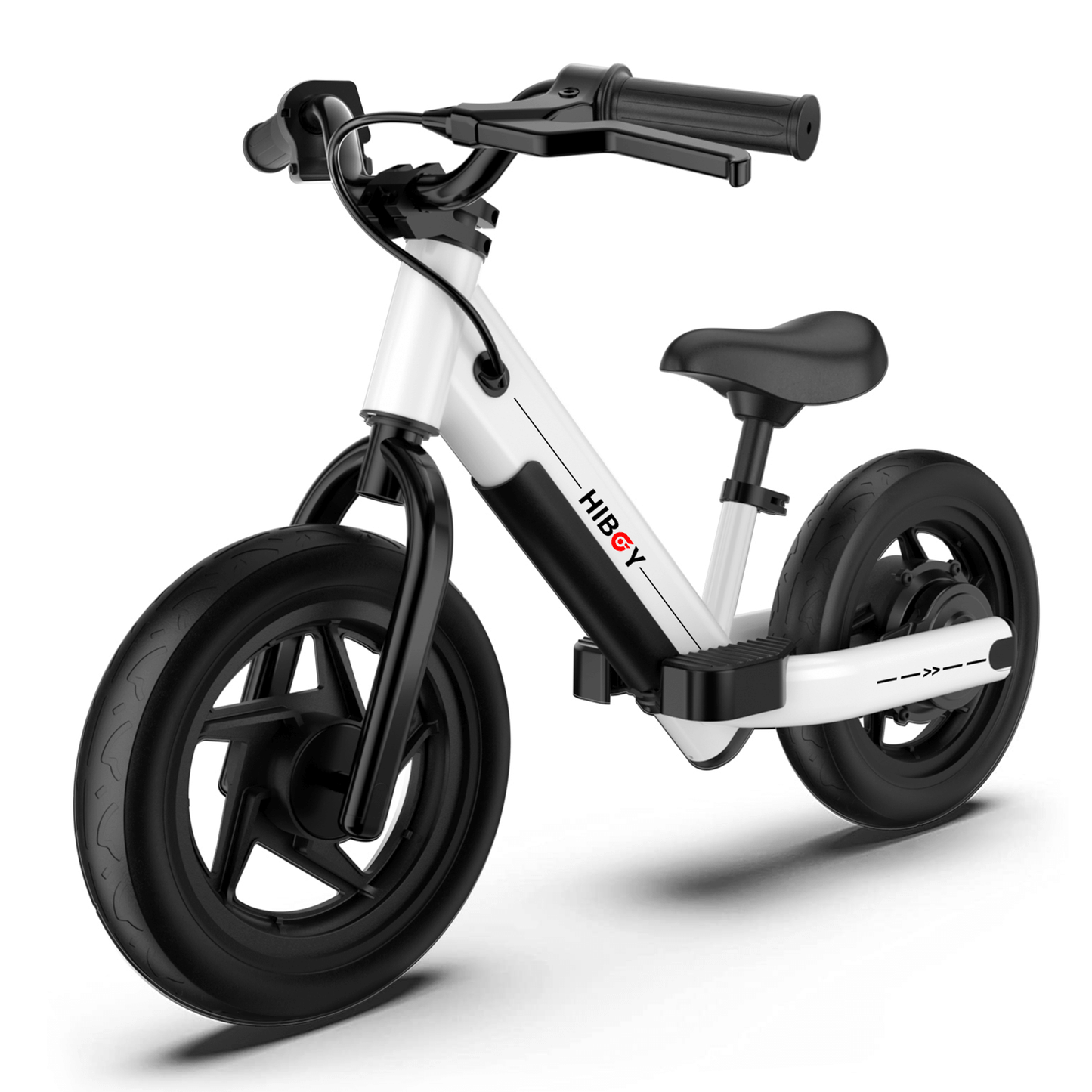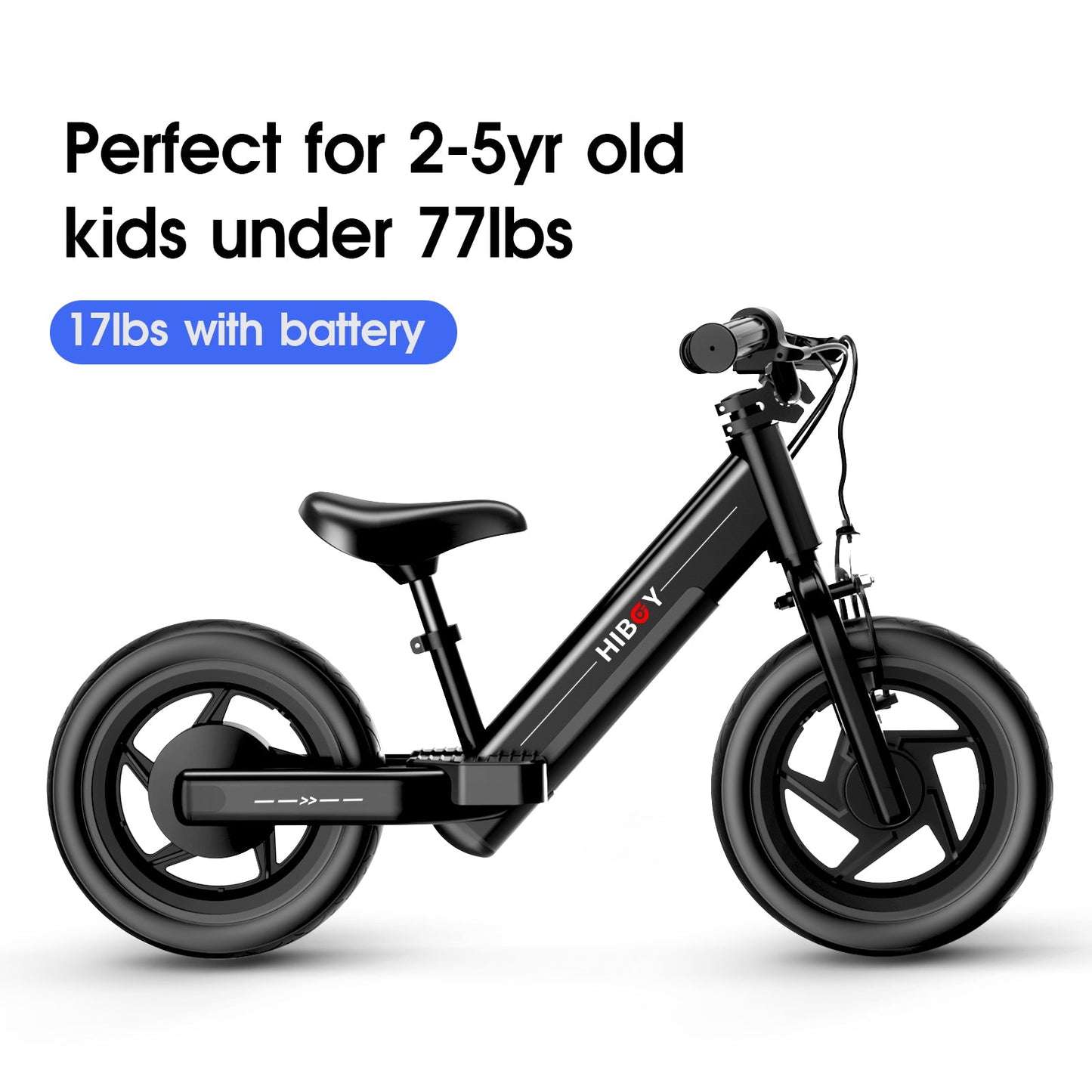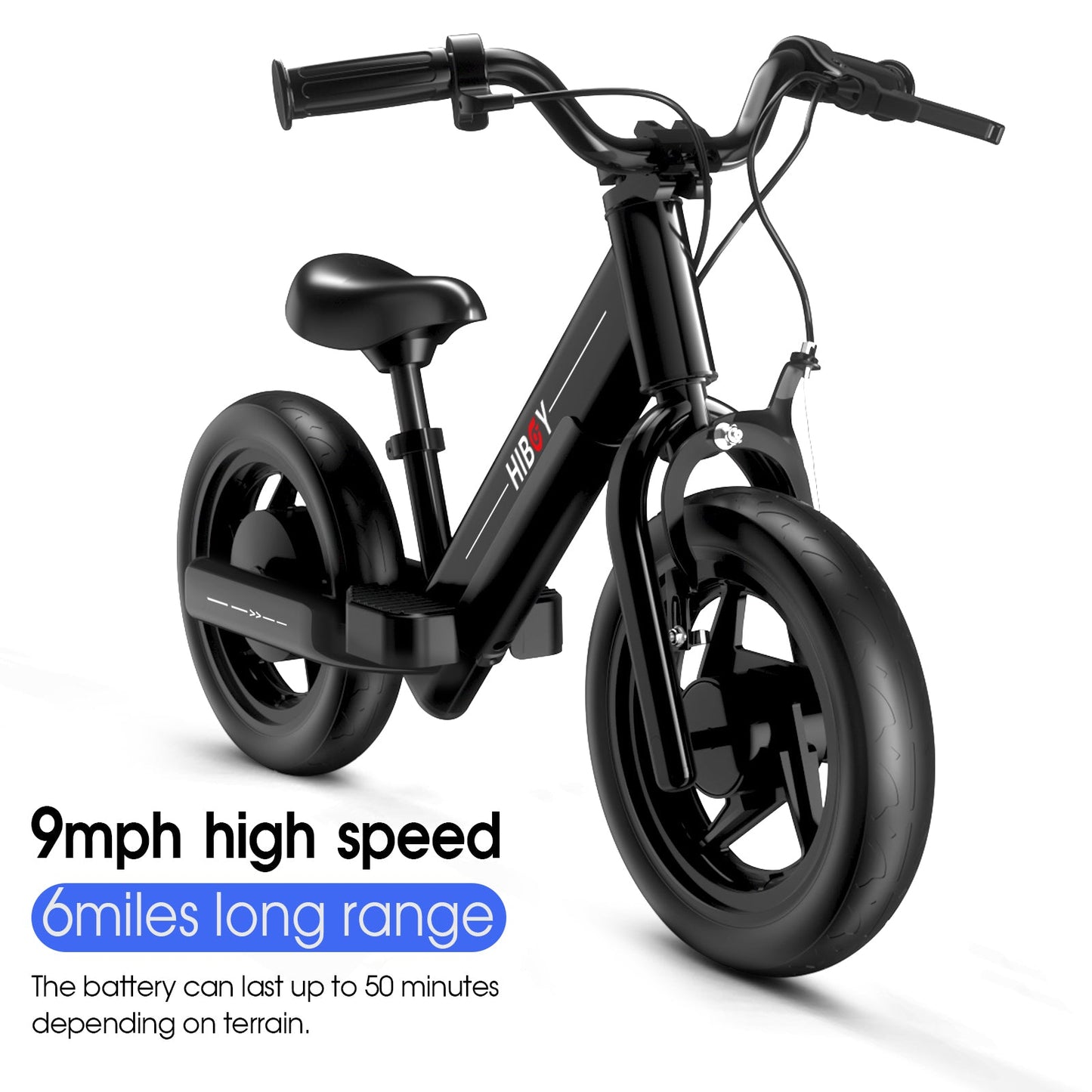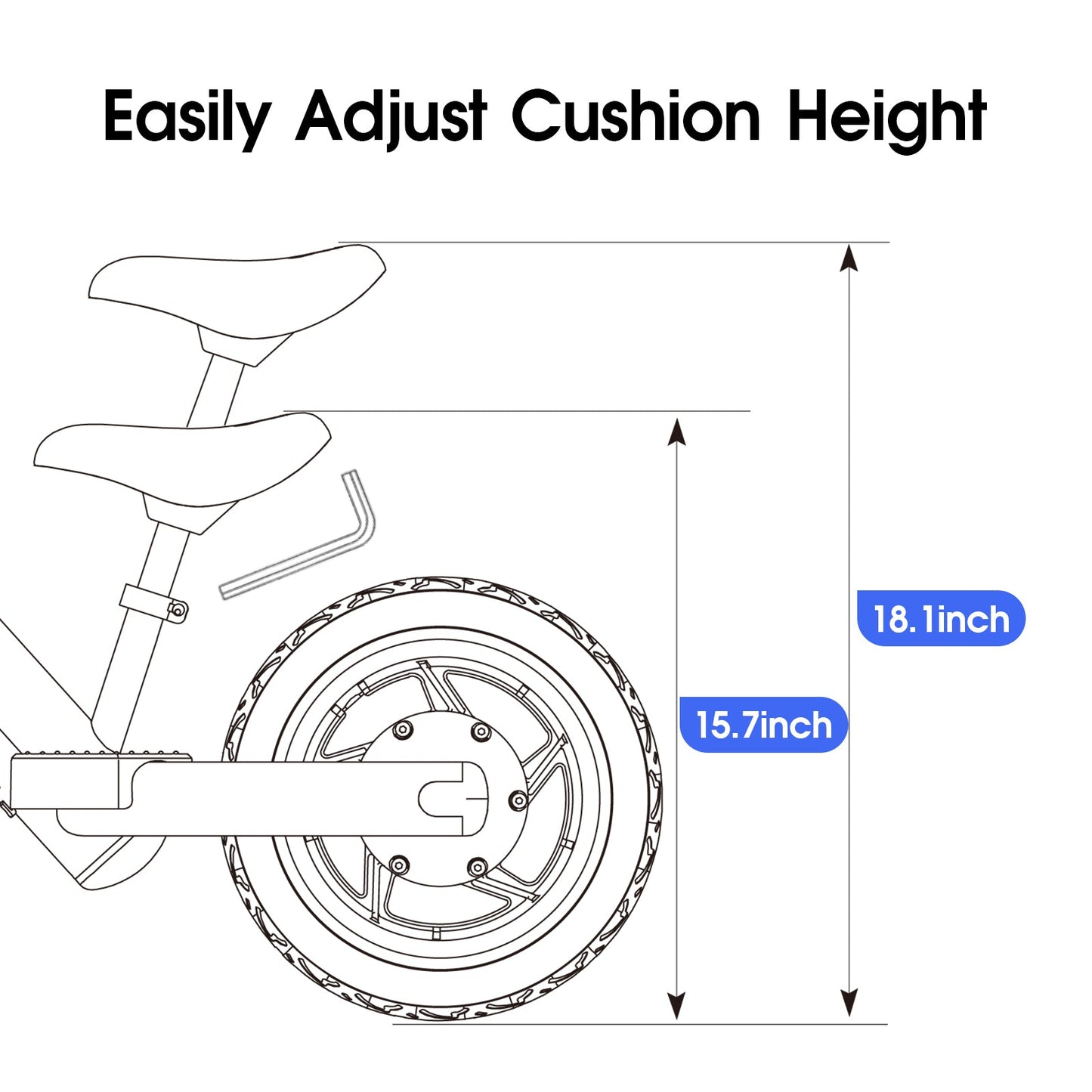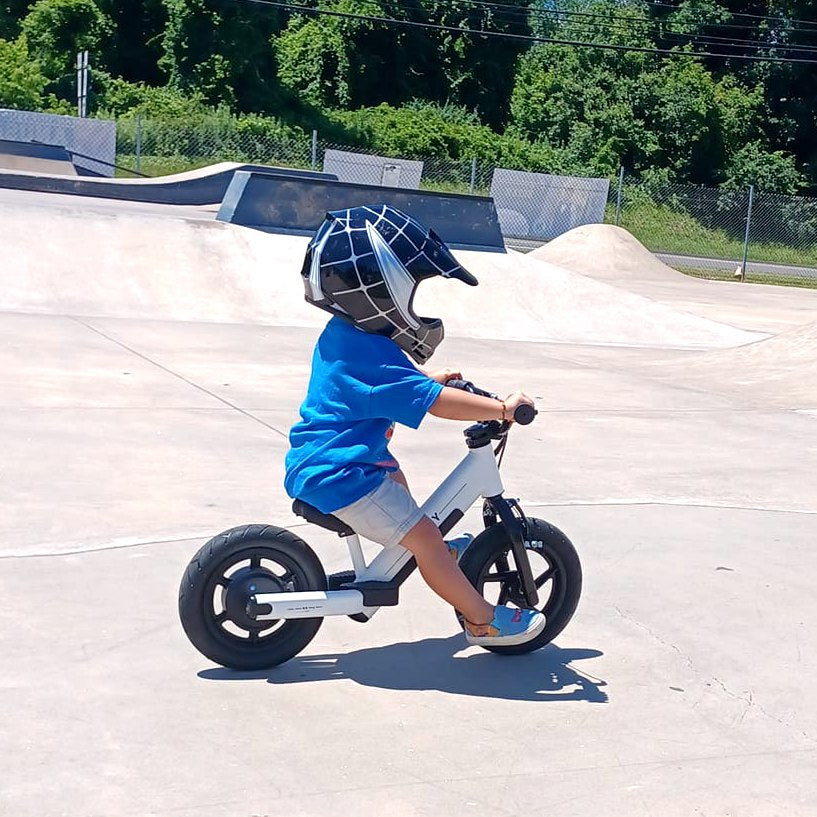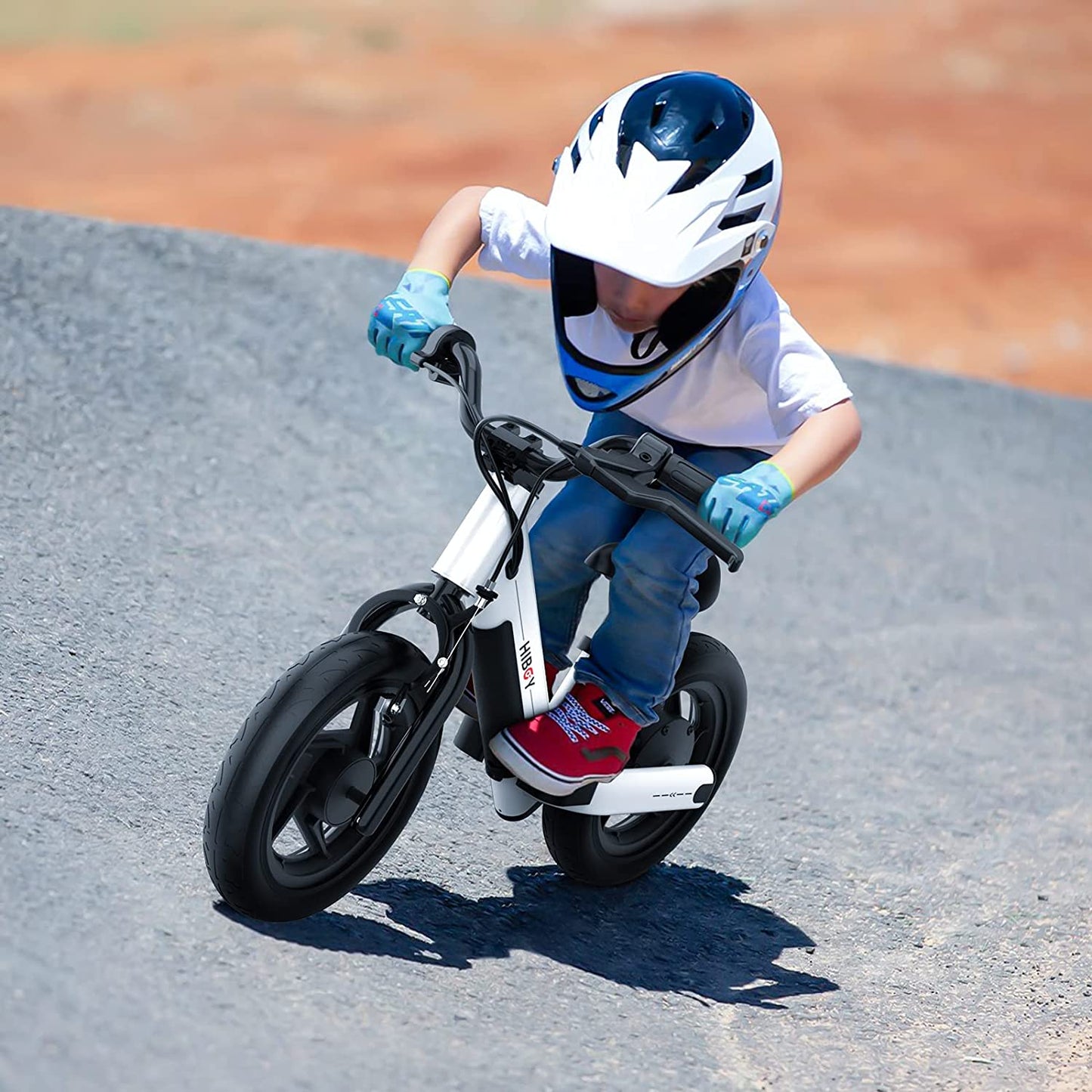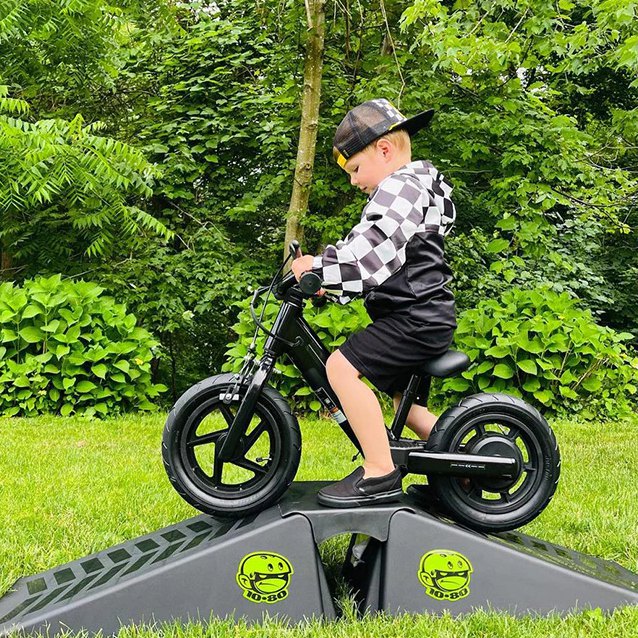 | Model | BK1 |
| --- | --- |
| Max Range 6Miles | Max Speed of 14.5km/h |
| 17lbs light weight | Last up to 50 minutes |
| Debug brake | Max load 77lbs(35kg) |
| 3-5 hours charger time | 100W safe motor |
| MODEL | BK1 |
| --- | --- |
| Size | 34.7 × 19.5 × 22.2 inch |
| Battery Capacity | 25.2V/2AH, Lithium Battery |
| Max Distance | 10 km ( 6miles ) |
| Product Weight | 17.64 lb ( 8 kg ) |
| Recommended Age | 2 ~ 5 years old |
| Motor | 5.5inch, 100W, brushless motor |
| Max Speed | 14.5 km/h ( 9 mph ) |
| Max Climbing Capability | 5° |
| Max Load | 77 lbs / 35 kg  |
| Speed Mode | 2 gear |
| Brake System | Disc brake |
| Charger Time | 3-5 hours |
| IP Rating | IPX4 |
| PARTS | QUANTITY |
| --- | --- |
| Hiboy A01 Electric Scooter | 1 |
| Charging | 1 |
| User Manual | 1 |
| M5 hexagon wrench | 1 |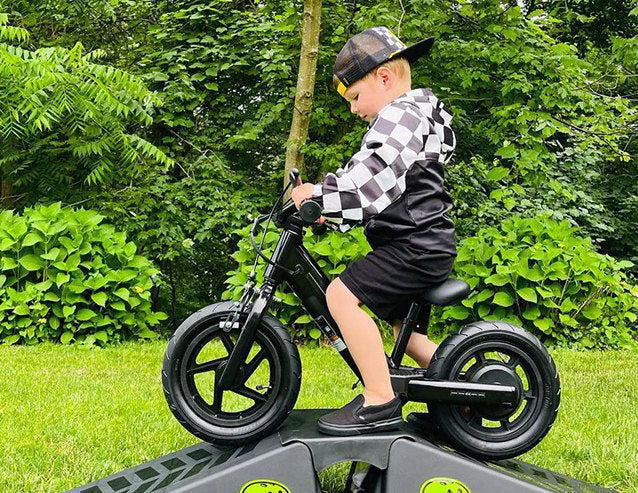 Would you like to develop your child's balance and coordination?
Hiboy BK1 electric balance bike is designed for little kids. It can be the first bike for little kids ages 2-5 to enjoy fast speed when they are young. 
Easily adjust cushion height
3 Seconds easily adjust the cushion height for your kids. This bike has more safety controls than any other electric starter bike! Kids love to adventure, especially boys, Hiboy electric bike enable kids to have fun riding with family, and friends, make the kids become brave and outgoing.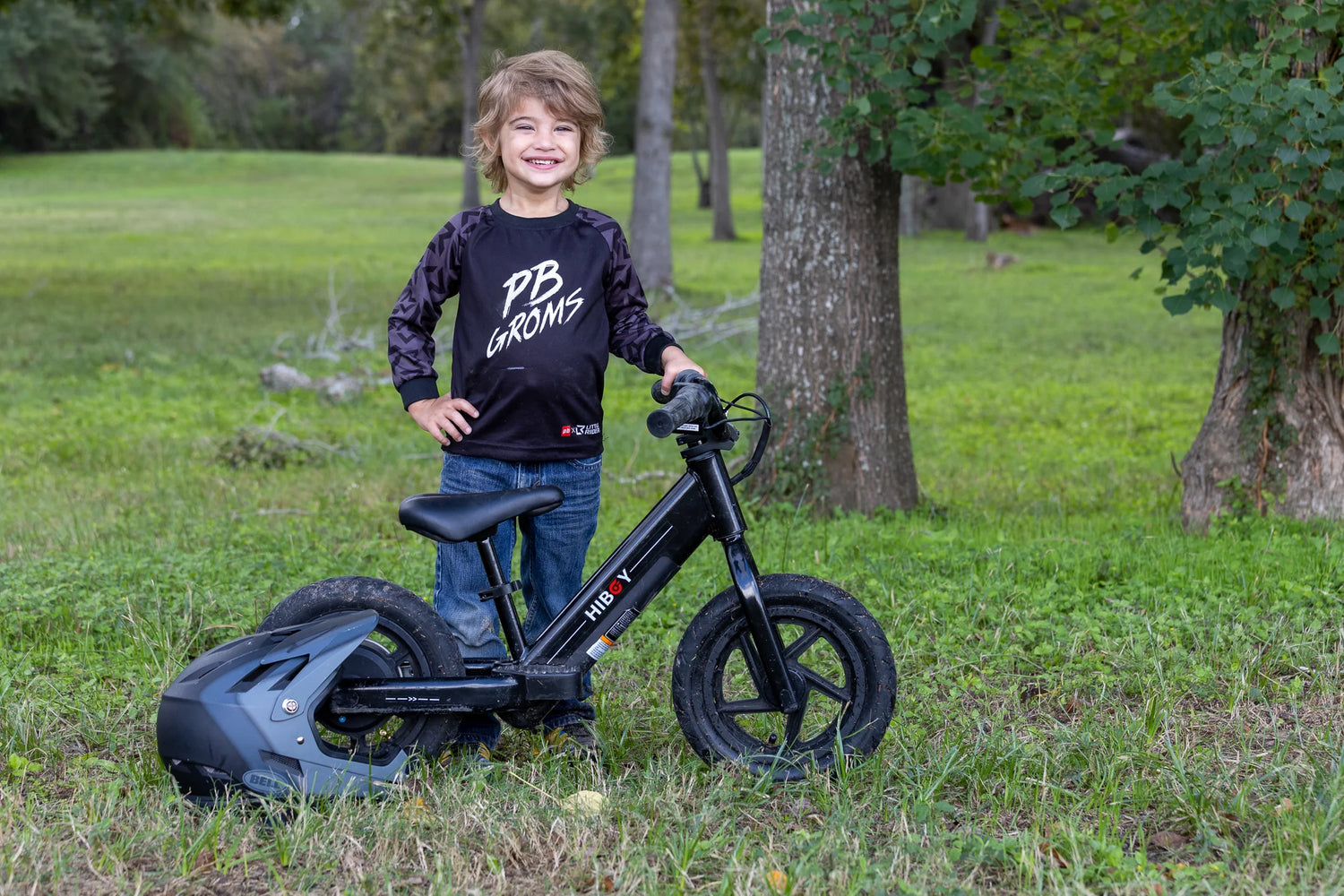 Strong and smooth ride
Ride up to 14.5 km/h the hiboy balance bike features a powerful and smooth 100W electric norminal motor. This bike uses an auxiliary motor that can accelerate smoothly, allowing your child to easily master it.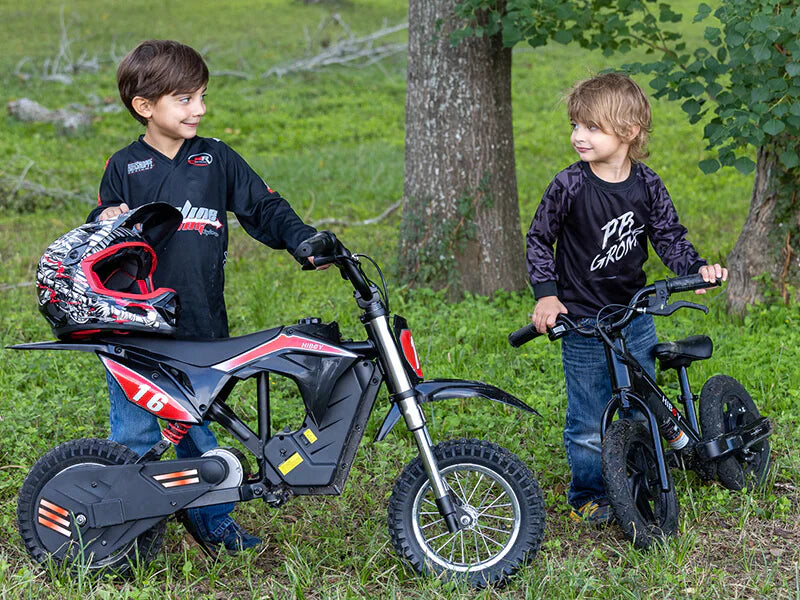 This is the bike you've been waiting for!
The bike is designed for kids who want to experience the freedom of riding a motorcycle just like mom and dad. An kids' electric bike that you can trust. The BK1 electric bike equipped with the anti-slip handles and foot pedal, preventing kids from sliding from the bike while riding it. Classical brake level on the front wheel and e-brake on the rear motor wheel allow the kids to stop the bike in a short time.
Highly Durable Frame
The frame of the BK1 bike is exceptionally durable. It has withstood bumps, falls, and rough handling without any damage. It's a reliable bike that can handle active kids.
Great for Building Confidence
This bike has helped my child build confidence in riding. The gradual speed increase and stability of the bike have made learning to ride a breeze. I'm impressed!
Fantastic Gift for Kids
I purchased the BK1 bike as a gift for my niece, and she absolutely loves it. It's been her favorite toy, and it's a joy to see her riding around with a big smile on her face.
Safe and Secure Riding Experience
Safety is paramount, and this bike delivers. The sturdy construction, reliable brakes, and speed control options ensure a safe and secure riding experience for my child.
Great for Outdoor Adventures
This bike is perfect for outdoor adventures with my child. It handles different terrains effortlessly, and the tires provide a smooth ride. It's a must-have for active kids.