HC-01/02 Hoverboard Kart Seat Attachment Quick Start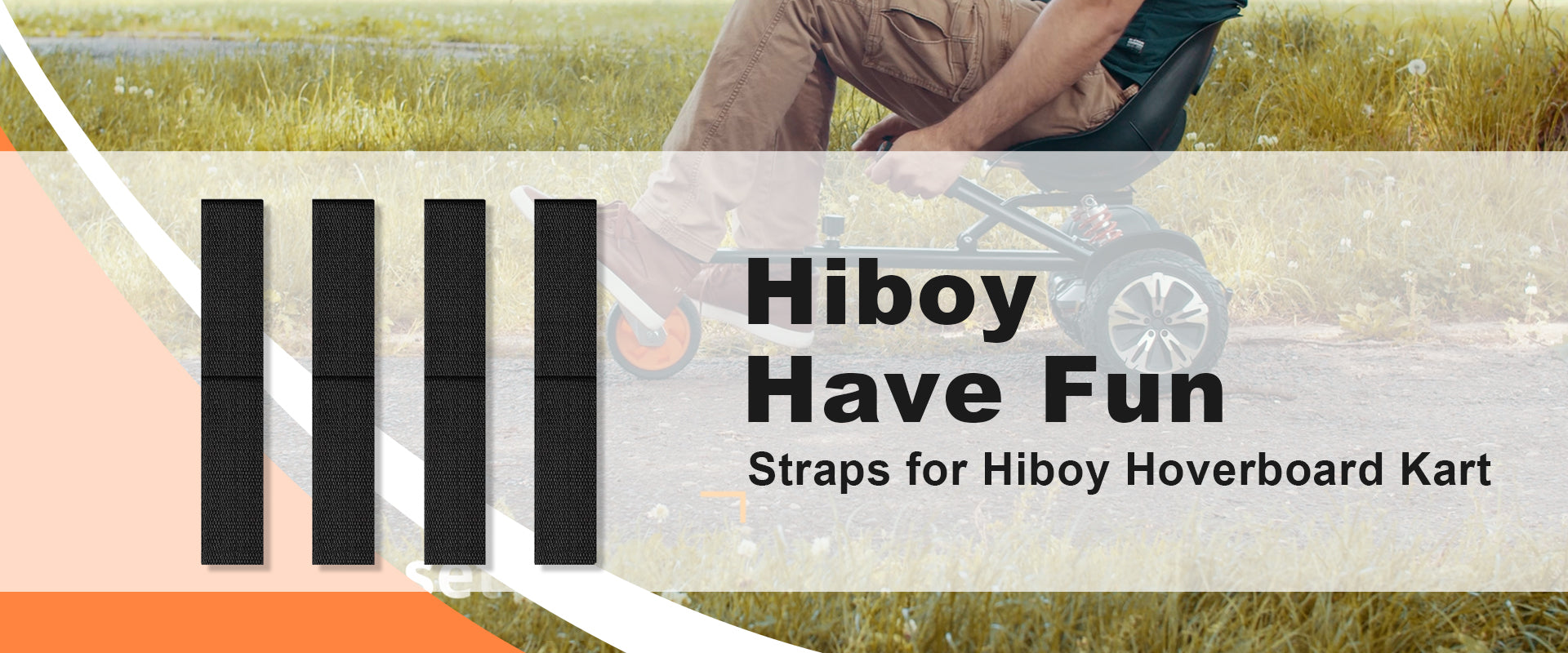 We are so glad that you choose Hiboy hovercart seat attachment!
Please spend some of your time to install the hoverboard kart seat attachment to the hoverboard following the start guide!
First, please check all the accessories are in the package.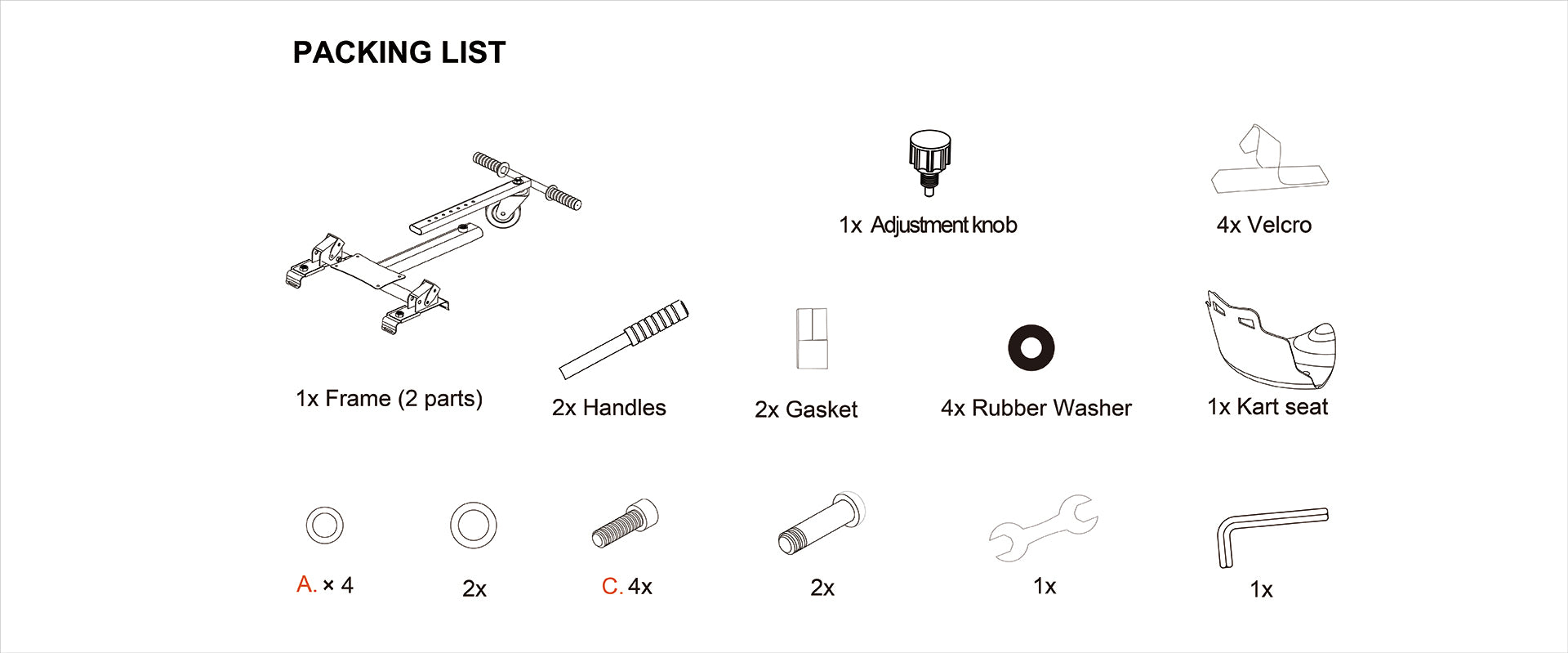 Second, following the steps to install the attachment.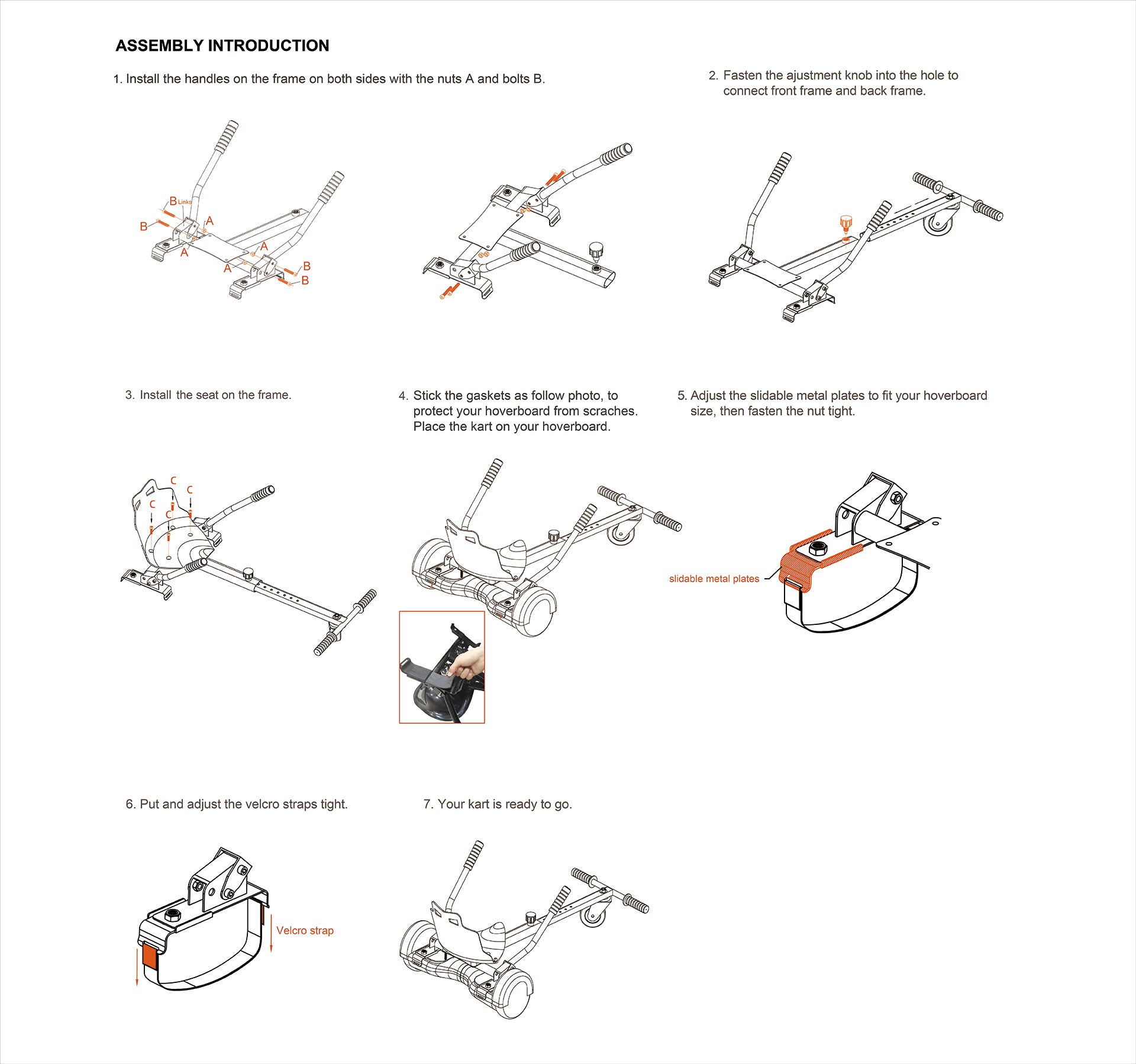 In order to make sure that the hovercart last longer and safer, please submit your full address to gain the extra straps.
Contact information: us.support@hiboy.com.