MAX3 Electric Scooter Quick Start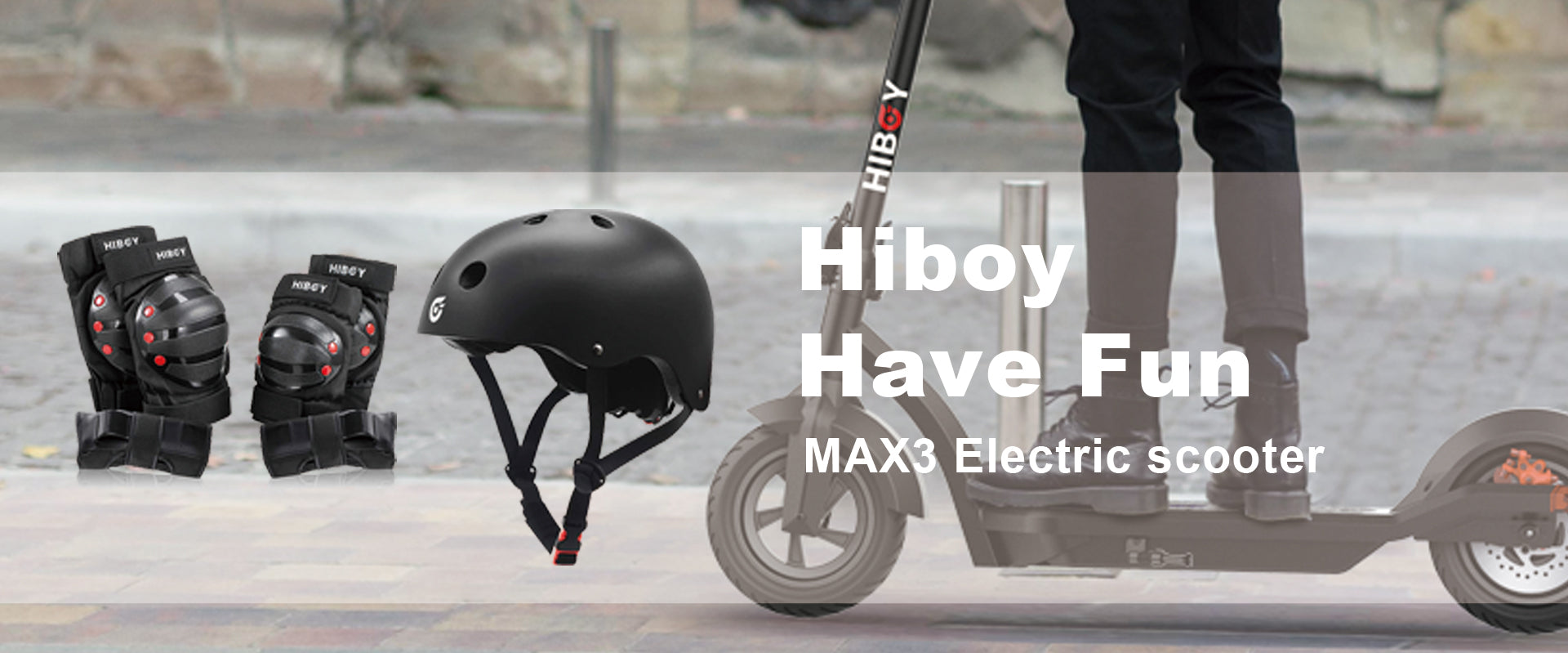 We are so glad that you choose Hiboy MAX3 Electric Scooter!
Please spend some of your time to install the MAX3 scooter following the start guide!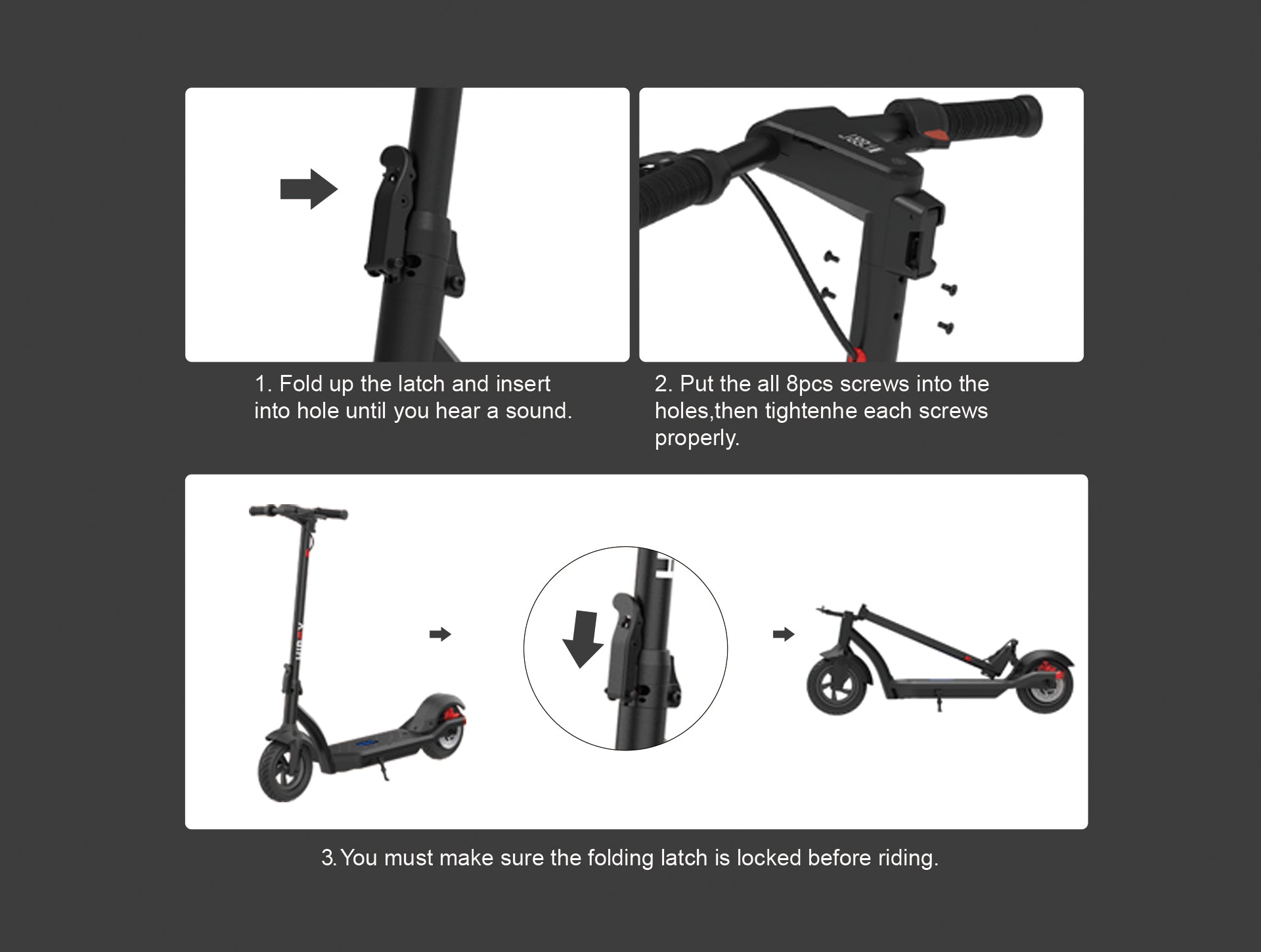 At Hiboy, we always want you to enjoy the riding with our MAX3 electric scooter safer, please submit your full address to gain the helmet or protective gear set.
Helmet Sizes:
M: 55-58cm 21.5-22.75 inch
L: 59-61cm 23.25-24 inch
Protective Gear Set, suitbale for people weight:
S:25-66 lb
M:65-100lb
Contact information: us.support@hiboy.com.